The French Riviera has long appealed to the world's rich and famous, with its pretty seaside villages and coastal towns being the place to see and be seen. Celebrities on the French Riviera own some of the region's most spectacular villas. Here is a small selection of some of the most spectacular celebrity villas, along with nearby villas that you can rent, each befitting of celebrity status.


Celebrities on the French Riviera: Incredible villas
Elton John's villa, Nice
Nice has long been known as one of the most glamorous locales along the French Riviera, so it's no wonder that Elton John snapped up a lavish 1920's Nice villa in Mont Boron as one of his many holiday homes. Boasting a flamboyant design in keeping with Elton John's persona and decorated with rare pieces of art, this spectacular celebrity villa boasts wonderful views of the Mediterranean Sea and the French Riviera coastline stretching along the horizon as far as the eye can see.


If holidaying with celebrities on the French Riviera tickles your fancy then stay at the luxurious
Mont Boron Apartment
, just moments from Elton John's villa. Located in one of Nice's most exclusive developments, this wonderful 3-bedroom 3-bathroom villa is elegantly decorated and includes all modern conveniences. Enjoy spectacular panoramic sea views and soak up the warm Mediterranean sun on the apartment's wonderful terrace. The beach, port, and old Nice are all within walking distance, and who knows, you may even bump into the Rocket Man hitmaker himself!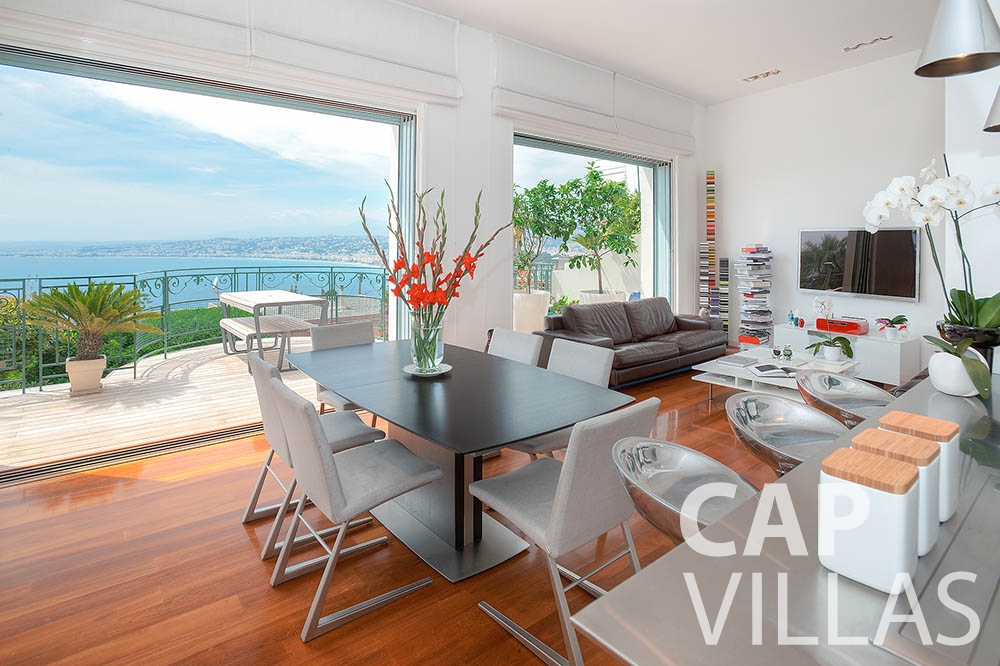 Tina Turner's villa, Villefranche-Sur-Mer
Commanding an enviable hilltop location, Tina Turner's breath-taking villa is located in the pretty town of Villefranche Sur Mer, renowned as a more peaceful getaway than the nearby vibrant locales of Nice and St Tropez. Turner is one of the most famed celebrities on the French Riviera, so it comes as no surprise that her villa is located in an exclusive gated estate in the commune of Le Castellet. You could argue that it's 'simply the best' celebrity villa along the French Riviera.


If you fancy a spot of star gazing then why not choose a wonderful villa such as
Villa Oleander
, located in the heart of a secure residential town just above Villefranche Sur Mer. Just like Turner's celebrity villa, Oleander has been specifically designed to offer peace and tranquillity. Arranged over two floors, it boasts 4 bedrooms, 3 bathrooms, and an abundance of living space. The outdoor pool area is the ideal place for lazy sun-filled days enjoying the spectacular sea views, or for alfresco entertaining.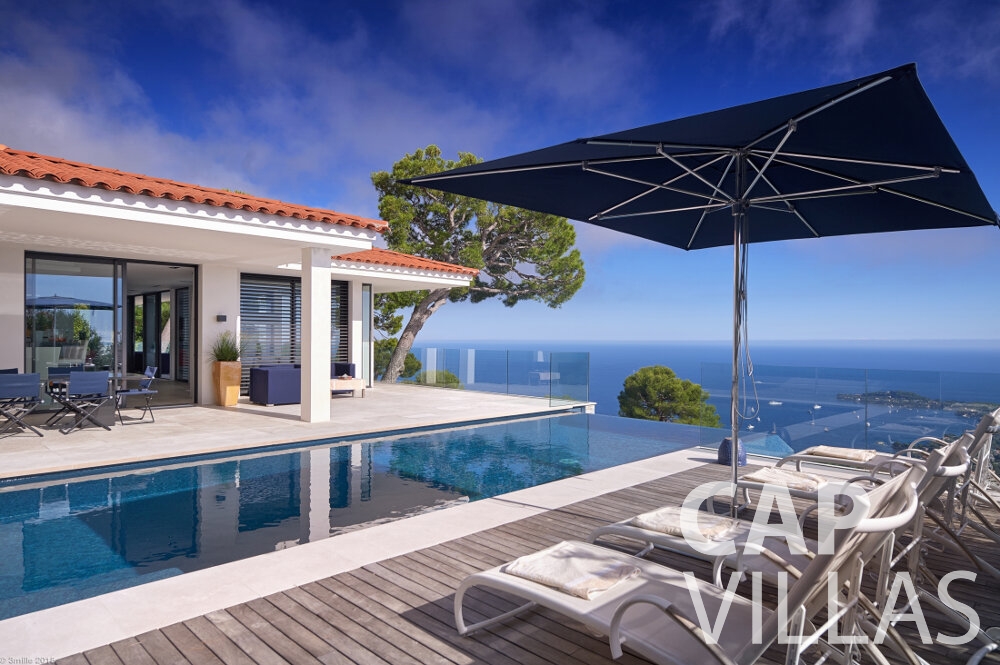 A mystery celebrity villa, Saint-Jean-Cap-Ferrat
It was one of the most expensive real estate transactions in the world when the 18,000-square-foot Villa Les Cèdres sold for a reported US$221 million, setting tongues wagging as to who the new celebrity on the French Riviera owner is. The villa was sold by Italian-based beverage company Campari Group, which acquired the villa in 2016 when it bought Société Des Produits Marnier Lapostolle. Built in 1830, the ornately decorated villa has a staggering 14 bedrooms, all set on a 35-acre botanical garden.


As one of the most stunning locales along the French Riviera, Saint-Jean Cap-Ferrat has no shortage of luxury villas. The magnificent
Villa Aster
is one such example, just a short distance from the historic Villa Les Cèdres. With direct access to beach Passable and boasting stunning sea views, this luxury villa offers the ideal holiday destination. Who knows, you may even discover who the mystery owner of Villa Les Cèdres is.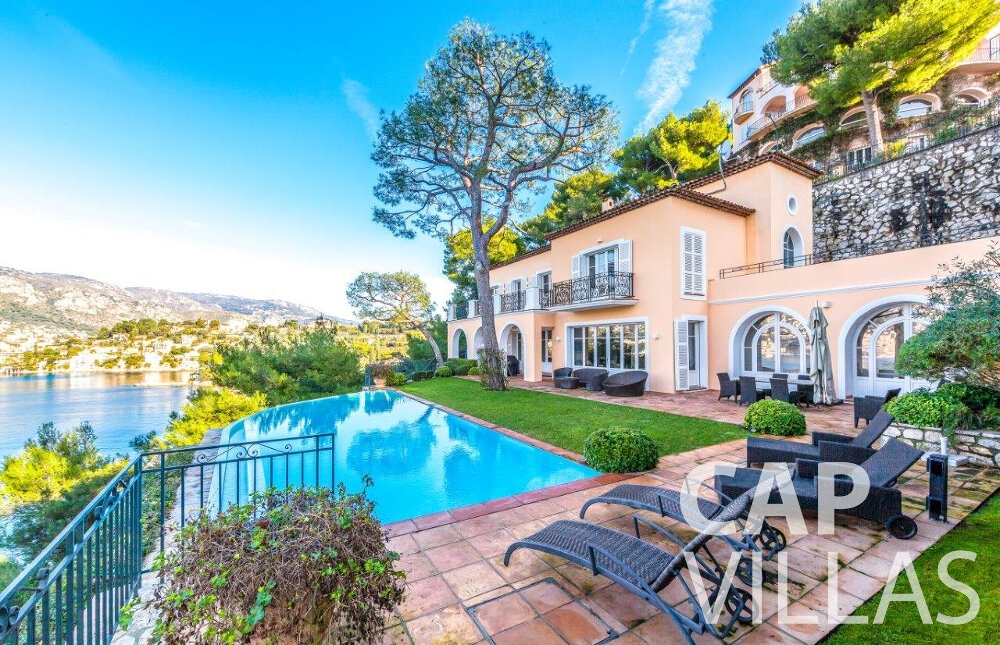 Bono's villa, Eze
U2 frontman Bono is a popular celebrity on the French Riviera, often spotted out and about, especially along the beach of Eze Sur Mer which is just moments from his palatial celebrity villa. Aptly called Villa Le Rose, the pink-hued villa is easy to spot along the pristine waterfront. Amongst the villas many reported highlights are a pool and spa, a lush exotic garden, and a custom white-walled recording studio where celebrity neighbours Adam Clayton and Larry Mullen Jr. reportedly join him for recording sessions. Bono's celebrity villa is also a hotspot for other celebs. Bono's guests in the past have reportedly included David and Victoria Beckham, George Clooney Sacha Baron Cohen and his wife Isla Fisher, Bill Gates, and Penelope Cruz.


If you fancy rubbing shoulders with celebrities on the French Riviera then you'll find no shortage of spectacular villas, including the luxurious
Villa Iris
, located just a stone's throw away from all the celebrity action at Bono's Villa Le Rose. Perched on the Eze hills, this wonderfully spacious villa includes 7 bedrooms and a plethora of living space – ideal for entertaining. There is also a large pool, a rare find and ideal for those that enjoy swimming lengths, while the panoramic sea views are simply out-of-this-world.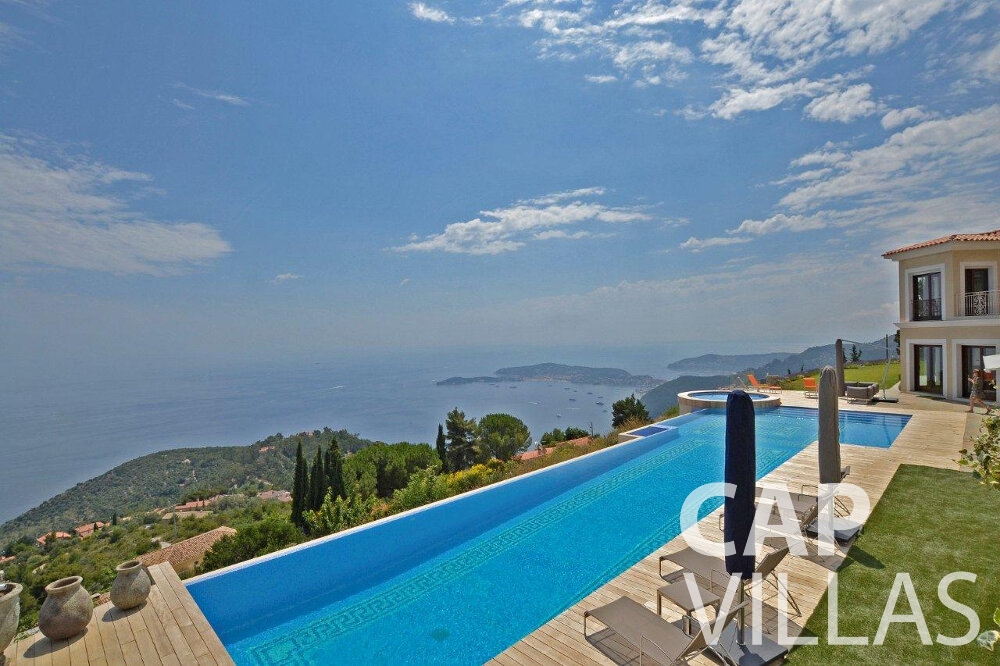 Karl Lagerfeld's villa, Monaco
The famed artistic director of Chanel may have passed away in early 2019 but his spirit lives on at his former villa in Monaco. A regularly spotted celebrity on the French Riviera, Lagerfeld's former Monaco mansion is one of the most prestigious villas on the Côte d'Azur. Built in 1902 by Sir William Ingram, a British publishing magnate, it is perched high on a cliff top, commanding spectacular sea views of Monaco's yacht-filled waters. Spread across three floors, it includes 6 bedrooms, 4 bathrooms, 2 dressing rooms and a spectacular terrace. Of note, the villa was gifted to Lagerfeld by Prince Rainier in 1986 on the understanding that he would restore it. Lagerfeld spent an estimated $14 million, transforming it into one of the most opulent celebrity villas on the French Riviera.


For a wonderful luxury villa option within striking distance of Lagerfeld's former Monaco mansion then consider
Villa Emma
, located in the prestigious Roquebrune Cap Martin. The villa has 3 ensuite bedrooms and a spacious main living area, as well as the benefit of an independent studio living area. Boasting a beautifully decorated modern interior and stunning sea views, Villa Emma is close to all the action of the principality of Monaco, ideal for those that wish to enjoy award-winning dining, spectacular shopping, and a plethora of cultural activities.
Roman Abramovich's villa, Cap d'Antibes
It is not only celebrities that are attracted to the French Riviera, so too are Russian oligarchs and football club owners. Roman Abramovich, owner of Chelsea Football Club and one of the world's richest men, is a case in point, and a regularly spotted celebrity on the French Riviera. His spectacular villa, Château de la Croë, recently garnered international coverage for all the wrong reasons, when French tax authorities ruled he had under-valued his celebrity villa in order to pay less tax.


According to reports, Abramovich purchased the villa in 2001, and then set about transforming the then dilapidated villa into one of the most spectacular holiday homes along the Côte d'Azur. The villa comes with a fascinating history. It was originally built in 1927 for newspaper magnate William Burton, and has since been the residence of King Edward VIII of the UK, the British prime minister Sir Winston Churchill, King Leopold III of Belgium, and Farouk I of Egypt.


If you seek an equally superb celebrity villa, then why not
rent a villa in Cap d'Antibes
?
Villa Bianca
, located just around the corner from Château de la Croë in Antibes, is ideal for those that require a villa befitting of celebrity status. Art Deco-inspired, it underwent a complete refurbishment in 2019 and, just like Château de la Croë, now offers refined decorations and a host of luxurious amenities, including magnificent terraces, a pool, a wine cellar, a home theatre, and 6 sumptuous bedrooms.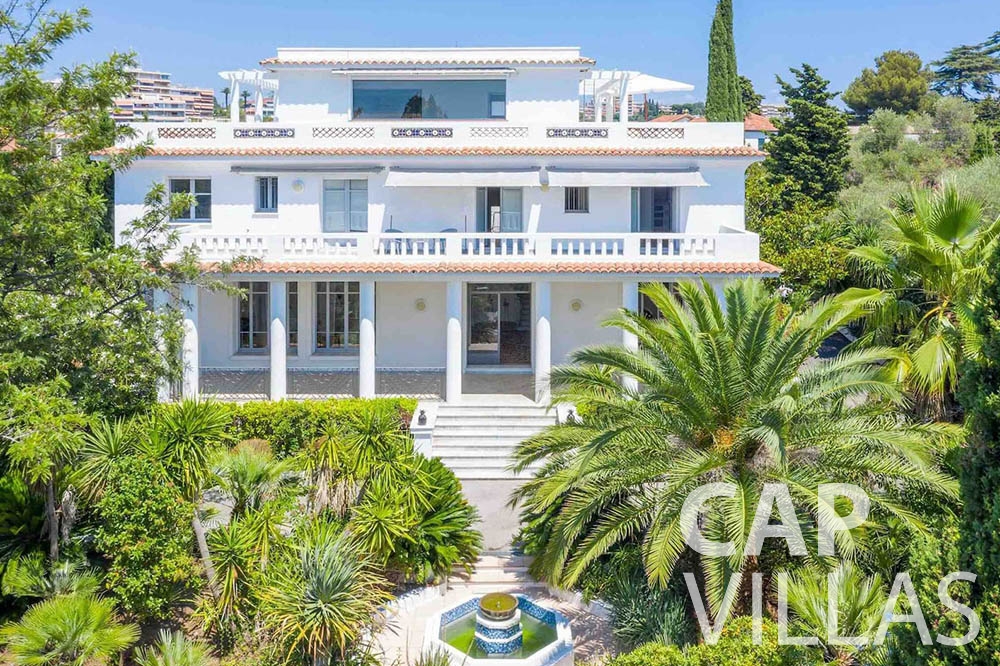 If you are looking for your very own celebrity villa, then contact us today!