The very best way to experience all that beguiling Roquebrune-Cap-Martin has to offer is to find your very own
villa for rent in Cap Martin
. Cap Villas can help you select and rent a luxury villa in Cap Martin that perfectly fits your needs. From homes with private swimming pools, Jacuzzis and saunas, to those with state-of-the-art security systems, beautifully landscaped gardens and multi-car garages – Cap Villas offers an exclusive and varied array of properties in Cap Martin.
Set a mere 20-minute drive along the sweeping shoreline from Monaco, to the west, and a brief 13-minute drive from Menton, to the east, with the Italian border lying just beyond that – Cap Martin is ideally situated to deliver the very best of the Côte d'Azur from a serene, laid-back vantage point. The old town section of Roquebrune perches on Mont Angel, while Cap Martin holds a prime place directly on the Mediterranean coast below. The enchanting getaway of Roquebrune-Cap-Martin epitomises so many of the qualities that draw truly discerning travellers to the South of France.
Wander through the winding, medieval streets in hillside Roquebrune, where vaulted rooftops arch overhead, sometimes even blocking out the sky. Explore the old town's 10th-century castle, adorned with more recent renovations provided by the Grimaldi family, the current royal family of nearby Monaco.
Stroll along the curving pebble beach of Cap Martin, lapped by the placid waters of the Mediterranean Sea. Or marvel at the stately homes, which line the streets of this elegant place that once played host to the glitterati of a former era. Admire graceful and grandiose architecture that hearkens back to the glories of this town's former heyday, in the early decades of the 20th century, when the movers and shakers of the day flocked to Cap Martin.
Villa Crocus
Nestled in the hills above Cap Martin,
Villa Crocus
showcases panoramic views of the sparkling blue Mediterranean Sea, the village below and Monaco in the near distance. This exceedingly expansive 12-bedroom home actually encompasses four separate villas, spread out over manicured grounds. This one-of-a-kind property, which is within easy walking distance of the beach, recently underwent a thorough refurbishment and offers a taste of refined opulence. Villa Crocus boasts, among other first-class amenities: a wine cellar; a fitness room filled with high-end gym equipment; a large heated swimming pool, with accompanying pool house; a Jacuzzi; a 10-car garage; an elevator; several lavish living and dining areas; a cutting-edge sound system; professional laundry and cleaning services; and a top-of-the-line security setup to ensure that you are protected during your stay.


Villa Flora
Stunning five-bedroom
Villa Flora
showcases a sleek contemporary style, with interior décor to match. This exceptional property provides an ideal location – set within a quiet residential neighbourhood, yet within only a 10-minute drive from the sophisticated pleasures of Monaco. Taking full advantage of its modern architectural design that relies heavily on open-plan spaces and floor-to-ceiling glass windows, Villa Flora offers breathtaking views of Cap Martin and the deep blue sea surging into the horizon. Filled with light, each of this property's three expansive levels invites you to relax and let go of all your cares. Villa Flora features a whole host of luxurious elements, including a large swimming pool; five opulently furnished bedrooms, four equipped with en-suite bathrooms; optional staff accommodations; a four-car garage; and a kitchen designed to delight foodies, decked out with every appliance you could possibly desire.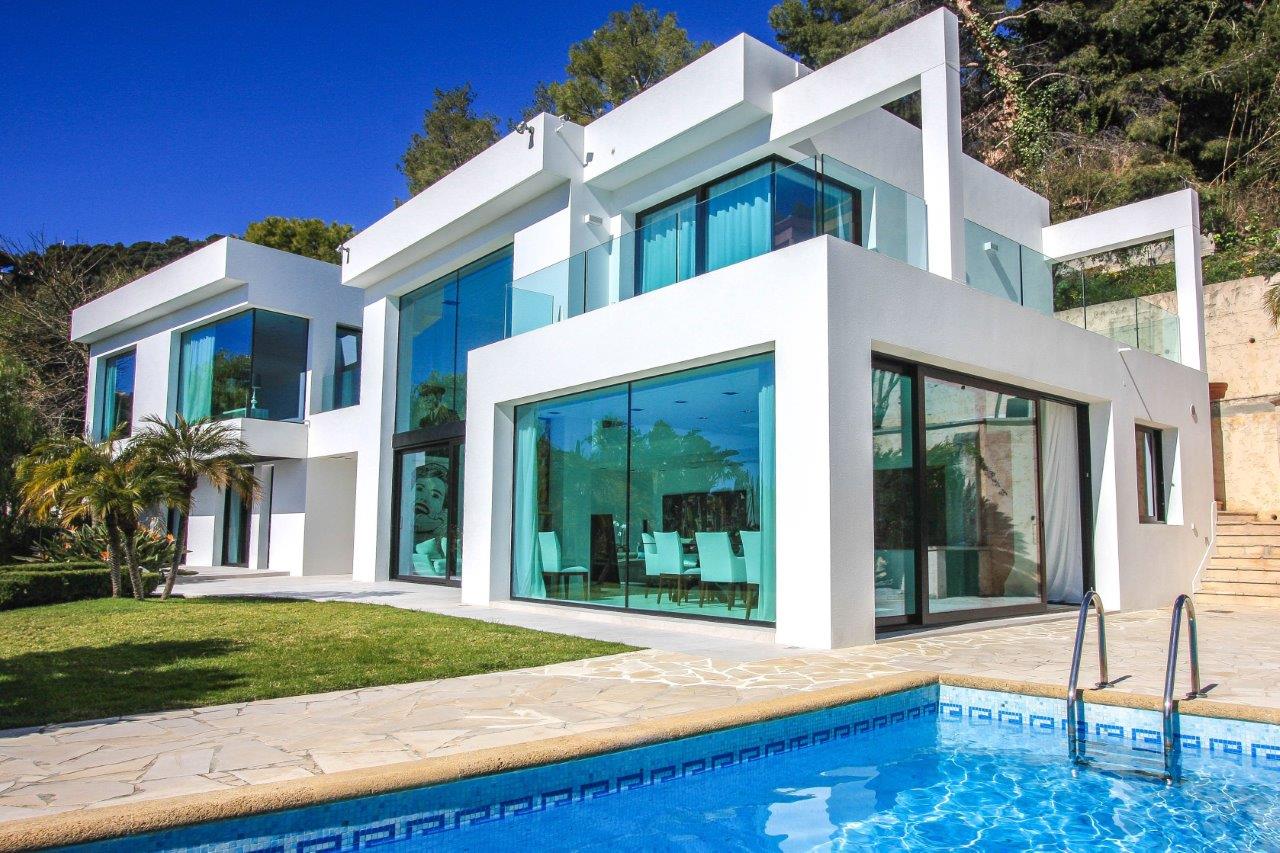 Villa Linnea
Remarkably grand
Villa Linnea
represents a majestic throwback to a more genteel time. Spanning more than 500 square metres of truly sublime living space, this villa occupies a huge sweep of magnificently landscaped gardens. Villa Linnea provides an experience of sheer elegance and unrivalled luxury. Arranged over four extremely spacious levels, some of the superb highlights of this property include: six individually decorated bedrooms, each designed to elicit admiration; a vast, tastefully decorated living area, complete with a grand piano and glittering chandeliers; a formal dining room, which opens out onto the massive terrace; a secluded staff accommodation; a convenient summer kitchen; a spectacular swimming pool; a three-car garage; and a top-of-the-line security system, featuring full-spectrum video surveillance capabilities.


Unforgettable Cap-Martin-Roquebrune
As most visitors to Cap Martin will report, it's virtually impossible to visit this picturesque gem on the French Riviera without falling completely under its sway. To find out more about the exquisite villas for rent in Cap Martin, as well as other luxury properties available through Cap Villas in the South of France,
get in touch
with the Cap Villas team.