One of the most beautiful venues to visit when you are staying in property in the South of France is without doubt the magnificent Villa Ephrussi de Rothschild, situated in a privileged position on the narrowest part of Saint-Jean-Cap-Ferrat.
Villa Ephrussi de Rothschild Location
The palatial palazzo, just minutes from some of our most
exclusive property in Cap Ferrat
, enjoys simply stunning views over the Bay of Villefranche on one side, and the Bay of Beaulieu on the other. The villa is of course beautiful in its own right, but it is perhaps its gardens which makes this property in the South of France one of the most breath-taking around.
The History and Gardens of Villa Ephrussi de Rothschild
Surrounded by nine separate areas all of which boast an array of patios, a waterfall, ponds, and rare trees, the house stands tall in this oasis of calm. Perhaps the second most striking thing about this spectacular property in the South of France is its colourful history. The villa was built for Beatrice Ephrussi, the daughter of major art collector Baron Alphonse de Rothschild, after she finally escaped a loveless marriage with Parisian banker and serial gambler Maurice Ephrussi.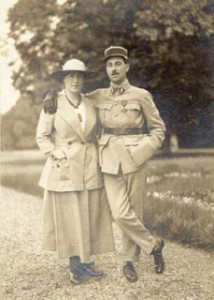 It is said that Beatrice fell in love with the plot of land in 1905 and quickly bought it when she realised it was up for sale and that the King of Belgium Leopold II was also interested in it. Work on the sumptuous villa began the following year under the watchful eye of architect Jacques Marcel Auburtin, who is also said to have been very patient as Beatrice was known to have been a particularly testing client. Work on the gardens also began in 1906, being completed just before Beatrice moved in in 1912.  To ensure perfection in her oasis Beatrice enlisted the help of renowned gardeners of the time such as Achille Duchene, a highly-sought after designer who also helped to create parts of the gardens of Blenheim Palace for the Duke of Marlborough. Beatrice died in 1933 and left the property to the Institute de France, which took it upon itself to safeguard and later restore it for future generations to enjoy.